With one small step the journey is begun.
-Lao Tzu, The Tao Te Ching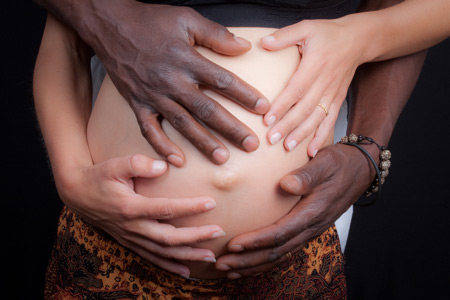 Learn highly effective skills for all birth settings
Bring the peace, power and intimacy of a home birth to your hospital
Talk to me between class hours
Design a personal schedule for private classes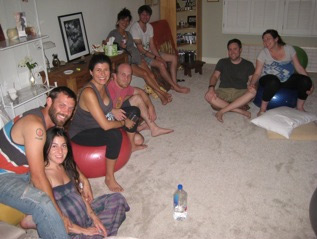 Since 2005,
The Tao of Birthing®
has prepared hundreds of prenatal parents for birthing in Hospitals, Homes and Birth-Centers. Like them, you and your partner will gain extensive understanding of the birth experience from a holistic
and
medical perspective.
Classes combine evidence with intuition, Hypnosis with conscious choice, and setting intentions with the art of surrender. A fun, empowering and fully comprehensive training, The Tao of Birthing® lights the way on your wondrous, transformational journey!
Learn
Cultural beliefs and philosophies

Anatomy and Physiology

Postures, positions and movement

Alternative tools and techniques

Tao Breathing

Teas and remedies

Massage and Acupoints

Potential of Subconscious Mind

Hypnosis, Visualizations, Guided Imagery, Affirmations
NLP

Hospital protocols & procedures

Behind the scenes

Partners as Doulas or Doula Assistants

What babies want

Basic breast feeding

Compose rewarding Birth Plans

Why Motherbaby bonding—immediate and uninterrupted—sets the imprint for a more peaceful world
Caitlin's classes
are based on her twenty-six years' experience in the field of birth, which includes training on The Farm in Summertown, TN with Ina May Gaskin and The Farm Midwives, 1996 and 2006. She assisted Pamela England and her Birthing From Within trainings in New Mexico and San Francisco. She holds Certification in Clinical Hypnotherapy, and in 2004 received additional Certification in HypnoBirthing-The Mongan Method. As a Doula, Caitlin is Certified by DONA approved Doula Birth Partners of L.A. She holds a Master's Degree in Spiritual Psychology.
In consideration of Covid
Live Zoom & Skype Classes
$475
Per Series
Includes Materials
Does not include Shipping
YOU'LL RECEIVE:
• The Tao of Birthing® manual with 100+ pages, illustrations and specific instruction for Partners
• 2 original Hypno-CDs/MP3's
• 8 class hours
• Call anytime for extra support
Call for More Info:
"Dear Caitlin. We truly appreciate your work. Your clients are always extremely well prepared, and a joy to work with."
– UCLA Midwives
"Caitlin teaches a wonderful class – practical, thought provoking and with great respect for each couple's fears and concerns. I appreciated her flexibility and the time spent answering our many questions. I now feel so confident and excited to birth."
– Wendy
"Caitlin is above and beyond everything you could ask for in a Teacher and Doula!"
– Delcie
"Caitlin's birthing classes are insightful, comforting, empowering."
-Matthew
"Caitlin's classes are abundant with ways to have a relaxing birth. I did it! It was all amazing! My baby and I thank you from the bottom of our hearts."
-Lindsey & Baby Seth
"Caitlin's Hypnobirth CDs are the best I've heard. The content is artful, imaginative and evocative, and her soothing voice can put anyone into a deep trance. My clients thank you!"
– Maggie Ehrig, Birth Doula